A business idea worth admiring, BikeKit has created quite a storm in the market by manufacturing various types of unique delivery bags for the B2B industry. It is a shining example of the coming together of thought and intelligence and that the concept can continue evolving. It has become a success and is not only applauded by industry experts and stakeholders but till date is raking in the moolah, more so in these post-Covid19 times when online deliveries have become a buzzword.
BikeKit manufactures unique delivery bags and boxes for the delivery of food, grocery, medicines, and documents. It designs all its products in UAE and has created an armory of innovative products and SMART services in the verticals of Delivery Solutions, Rider Safety, and Rider Wellness. Today BikeKit exports its delivery bags and boxes to more than 20 countries around the globe from its head office in Dubai. A name that resounds with innovation and freshness, BikeKit is a leading player in the Last Mile Delivery segment and believes in sustainability; hence it creates bags and boxes that are recyclable.
Options in food delivery bags
Due to multiple Covid-19 related regulations on restaurants, people have become hesitant about going to one. Lockdowns too have impacted mindsets and at times it just feels more convenient to call for home delivery. So one orders pizzas and there is no greater joy when the delivery boy arrives with fresh and warm pizzas snugly wrapped in a delivery bag. With BikeKit this is a promise and restaurants and eateries can rest assured. They have taken innovation very seriously and created insulated food delivery bags that have a heating pad along with a Lithium-ion battery to maintain the desired temperature. In these bags, there is no chance of the food getting cold.
As the bags are large in size and measure 42x42x42 cm several items can be stacked in them making it a time and money-saving option as everything reaches a customer in one go.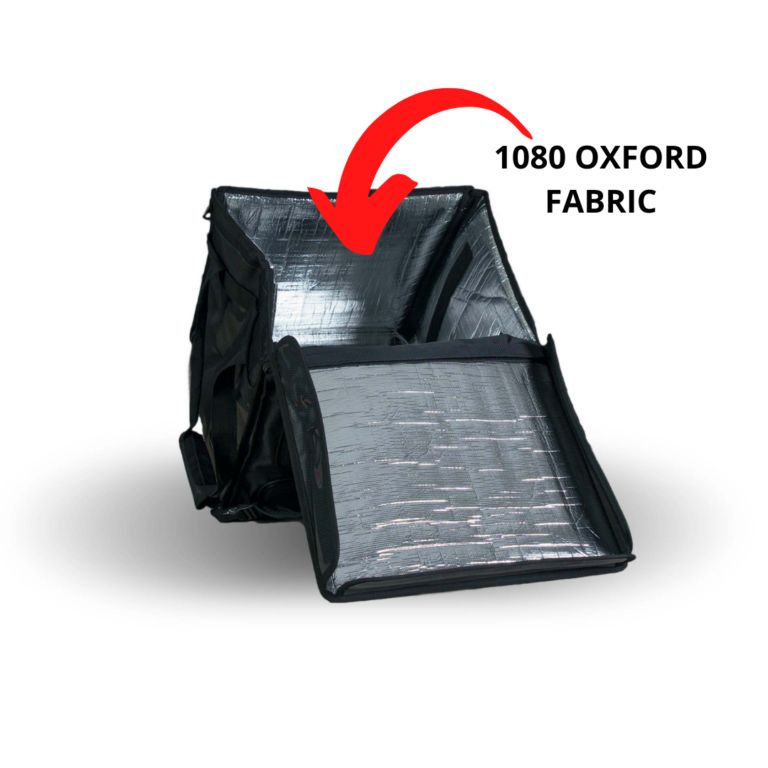 The fabric used is tough and water-resistant and the stitching is very fine. Also, the cushioned straps provided are adjustable and provide maximum comfort to the rider. The opening flap on the top and side is secured with Velcro to enable the rider to quickly open the bag when he reaches a restaurant to pick up an order. They are essentially backpacks and the best part is that they can be customized as per a brand's requirement of name, color, and logo.
BikeKit also offers regular food delivery bags that are durable and last for at least six months despite their rough usage. They are neatly stitched, made from high-grade quality raw material, and measure 42x42cm. Cushioned and adjustable shoulder straps provide immense support to the rider. What's more, these food delivery bags are also reasonably priced!