LED Delivery Bag
BikeKit's R&D team brings another excellent innovation to its customers. The delivery backpacks can now be equipped with 1 or more LED Backlit panels, which can act as an excellent branding or marketing tool. The 12 V Panel can either be connected to the bike's battery or to a customized power bank, supplied by BikeKit®. The bags have heavy-duty back straps and excellent cushioning to provide amazing comfort to the rider. Bags with LED also enhance the 'safety aspect' for the rider, by making him more visible to other road users in 'low-light' or dark conditions.
Specifications
42x42 cm

Bags made with 1080 Oxford fabric

Black

Adjustable

Energy Consumption of LED Panel

12 V; 1 Amp

Food Delivery
Medicine Delivery
Grocery
Documents

Shoulders of the Rider
Gallery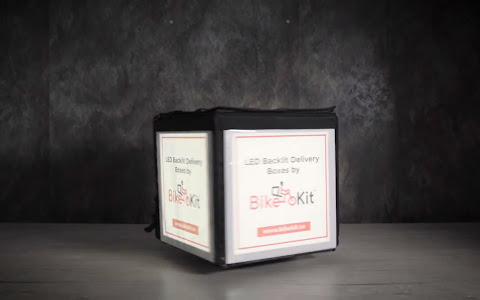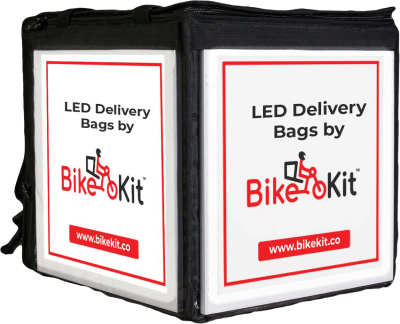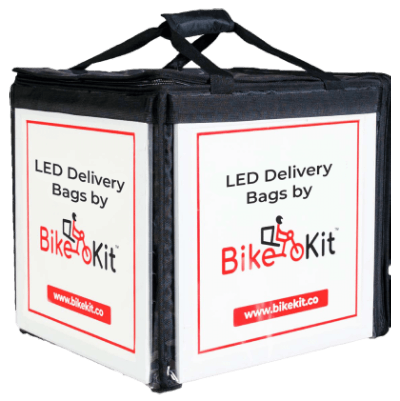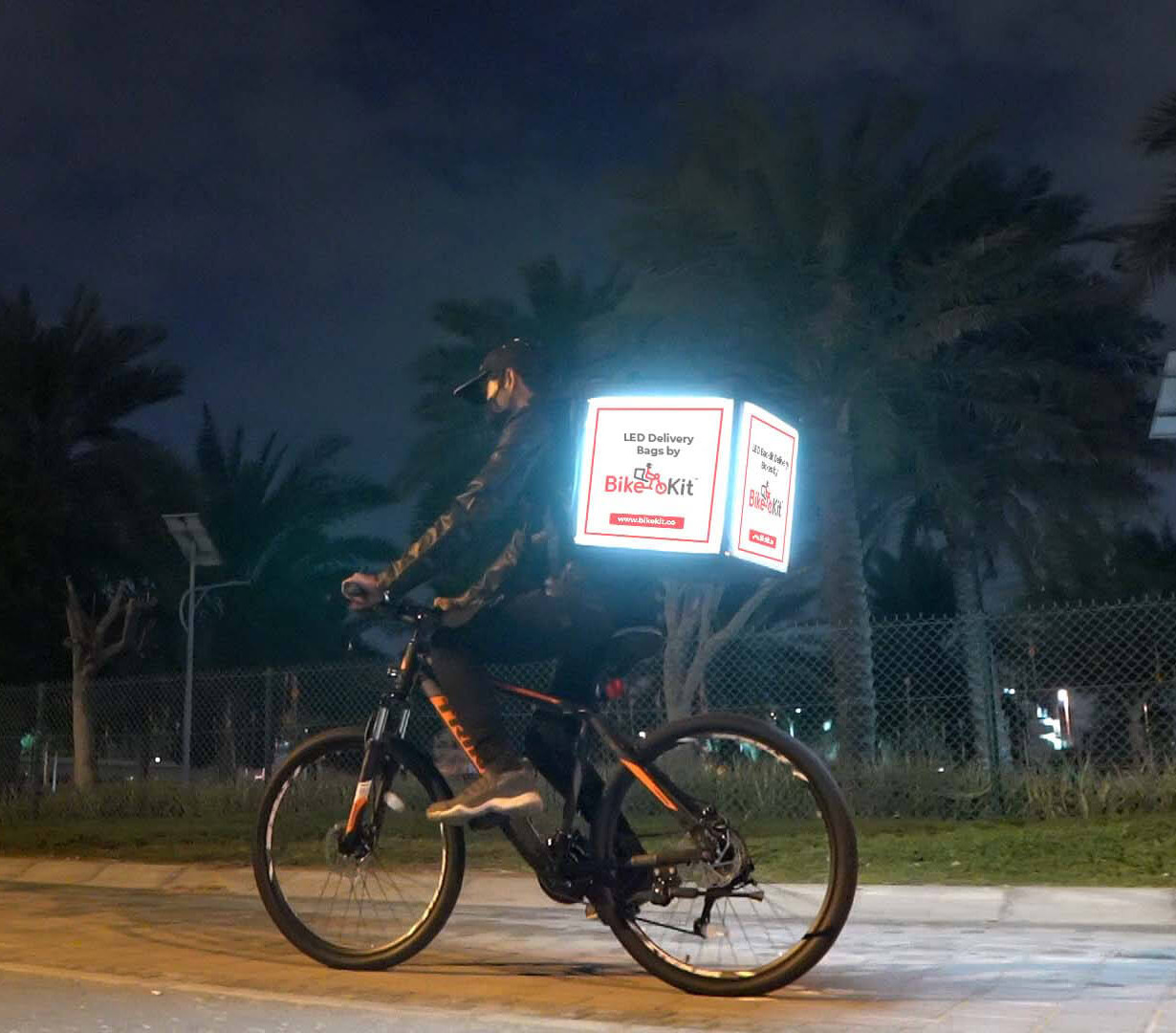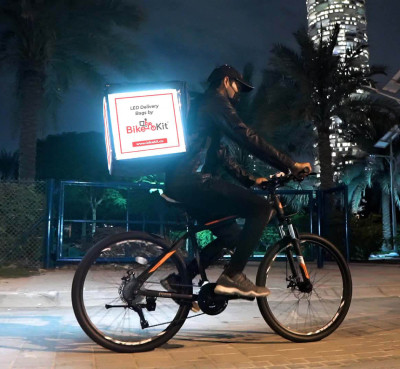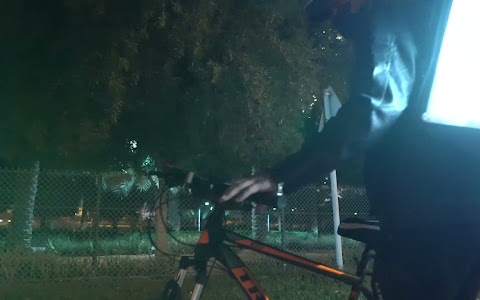 Optional Delivery Enhancements
You can either add a cooling module or a heating module to the boxes & bags.
Cooling module

Keep your deliveries cold all the way from the store to the customers' home. BikeKit's boxes or bags can be equipped with customized high-grade EPS Insulation complemented with 'Hard Case Gel Packs.' It will help in delivering items like ice-cream, frozen items, meat, milk, chocolates and even medicines at the right temperature.

| | |
| --- | --- |
| Temperature | 4 - 8 degree |
| Duration | 8 - 10 hours |

Heating Module

Customers often expect food to be delivered hot to them. BikeKit® brings in a complete solution in the form of a heating pad along with a Lithium ion battery, which can make this possible. The solution can be put in both boxes or bags, along with high grade EPS insulation.

| | |
| --- | --- |
| Temperature | Up to 60 degree |
| Duration | 8 - 10 hours |
Support
FAQ

Visit the FAQ section to get answers to your doubts!