Plain Delivery Box
BikeKit's 'Patent Pending' Plain delivery boxes are 'modular' in nature which makes it easy to assemble upon receipt. These boxes can be mounted on a motorbike or a scooter. The material used for making these boxes are re-cyclable, thus safe for environment.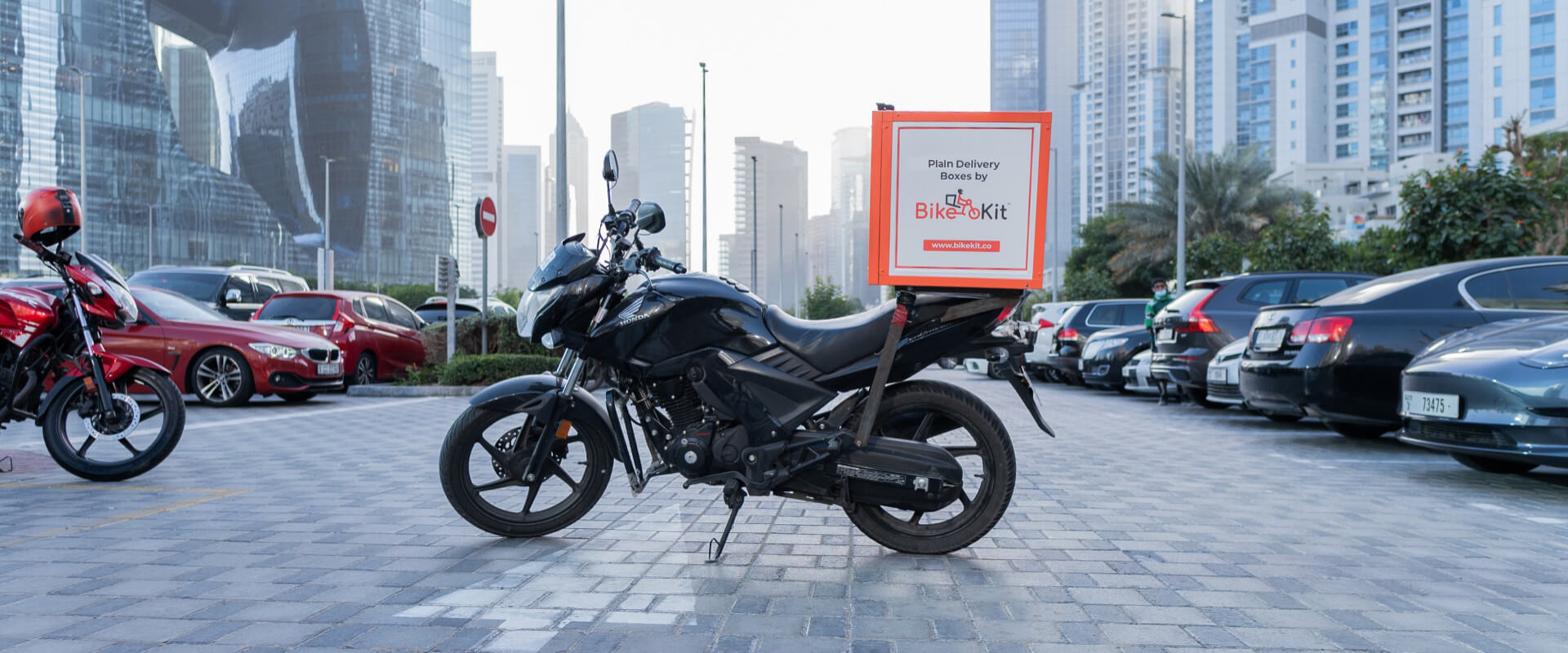 Specifications
42x42 cm
45x45 cm
50x50 cm


Boxes made with UPVC & Foam Board.

Customizable

Food Delivery
Medicine Delivery
Grocery
Documents
Flowers

Motorbike, Scooter
Gallery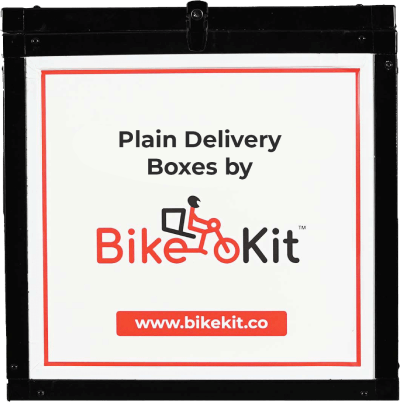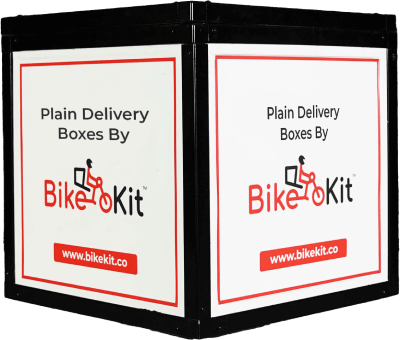 Optional Delivery Enhancements
You can either add a cooling module or a heating module to the boxes & bags.
Cooling module

Keep your deliveries cold all the way from the store to the customers' home. BikeKit's boxes or bags can be equipped with customized high-grade EPS Insulation complemented with 'Hard Case Gel Packs.' It will help in delivering items like ice-cream, frozen items, meat, milk, chocolates and even medicines at the right temperature.

| | |
| --- | --- |
| Temperature | 4 - 8 degree |
| Duration | 8 - 10 hours |

Heating Module

Customers often expect food to be delivered hot to them. BikeKit® brings in a complete solution in the form of a heating pad along with a Lithium ion battery, which can make this possible. The solution can be put in both boxes or bags, along with high grade EPS insulation.

| | |
| --- | --- |
| Temperature | Up to 60 degree |
| Duration | 8 - 10 hours |
Support
FAQ

Visit the FAQ section to get answers to your doubts!